The Hunger Games: Catching Fire DVD Review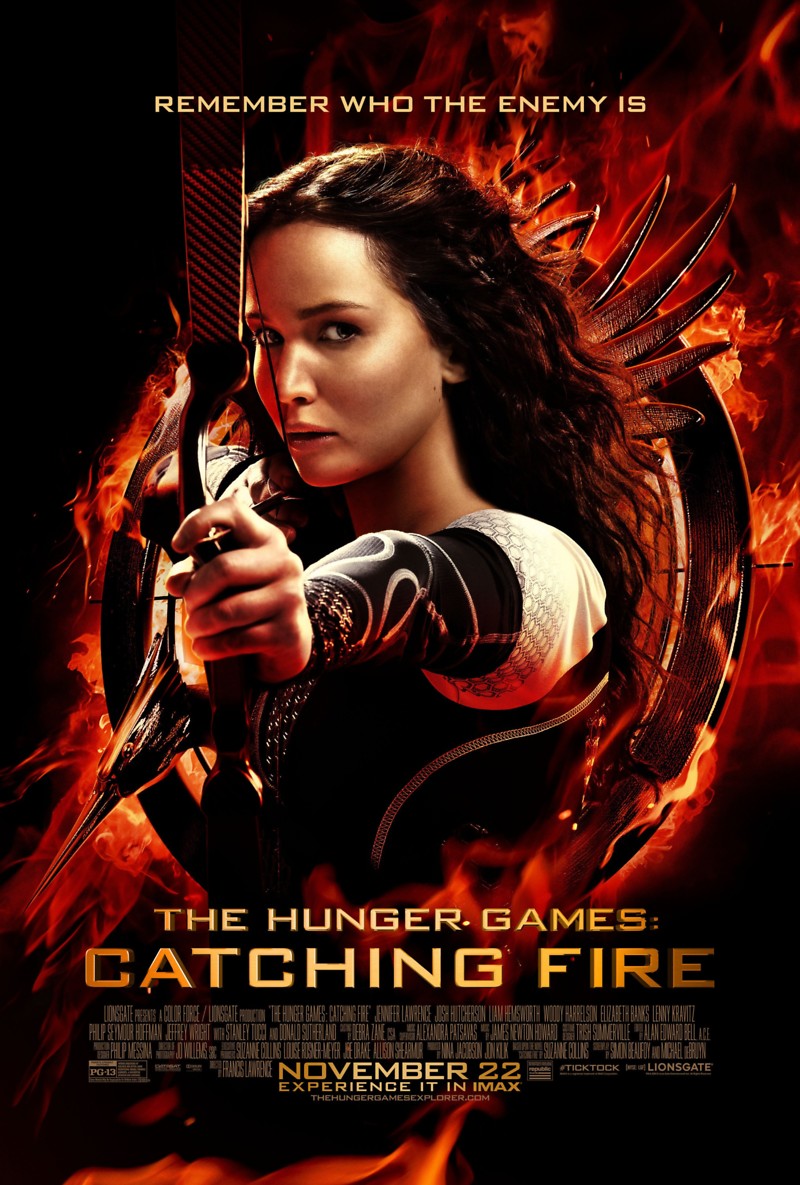 The Hunger Games: Catching Fire is a 2013 American sci-fi adventure film based on the dystopian novel by Suzanne Collins. It is the second installment in The Hunger Games film trilogy, produced and distributed by Lionsgate. The DVD was released last month.
The extras included on The Hunger Games: Catching Fire DVD have the standard audio commentary with director Francis Lawrence and producer Nina Jacobson. It also has some deleted scenes. This particular version only contains one disc, hence the limited special features.
Deleted Scenes: There are five deleted scenes, a majority being short extensions of scenes already in the movie. They are:
The Hob
Train Station
A Wrinkle
Switching Envelopes
Finnick Ties Knot
The standout scene is President Snow describing how the "spy" jabberjays were recalled. Some of them escaped and mated with mockingbirds to create the "mockingjay" which consequently became a symbol for rebellion. The jabberjays were originally bred with the ability to memorise and recount entire human conversations and used to gather information from the rebel forces. Snow compares this instance to Katniss Everdeen and her ability to lead a rebellion. The deleted scenes would have benefited from their own audio commentary as the director could explain why the scenes were taken out.
Audio Commentary: Lawrence and Jacobson cover general topics, as you would expect in a commentary — such as intricate details about how the film was made and the bizarre wardrobe choices. They attempt to justify the changes made in comparison to the novel. It is a difficult task for any director or producer and they come under a lot of scrutiny from the fans.
That being said, the interaction between these two is somewhat limited. The commentary stretches thinly over two hours and twenty minutes. The most interesting titbit they shared about the film was regarding a violent death scene. The frames of a double door closing had to be extended slightly to maintain a PG-13 rating from the Motion Picture Association of America.
Hardcore fans who are committed enough to sit through the entire commentary, which is dry at times, will be rewarded with insightful comments about the film making process. However, the overall quality of their commentary would have benefited from a caffeine injection straight into the veins.
There are many more extras on the Blu-ray in comparison to the DVD, which is usually the case. Unfortunately, the very informative nine-part "making of" documentary is only included on the Blu-ray release. They could have at least included a blooper reel on the DVD to make it more worthwhile.

The Hunger Games: Catching Fire is out now on  DVD and Blu-ray.
Text by Leanne Duck.