Riddle Room: An Escape Room
Escape rooms are specially designed rooms where the participants are 'locked' in and need to solve a series of puzzles to escape the room. Based in Mitchell,
Riddle Room
was Canberra's first escape room and is rated number 1 on
TripAdvisor
Australia wide.  I sat down with one of the owners, Chris Krajacic, to discuss his inspiration and passion for the business.
Q) How did Riddle Room start?
A) Riddle Room started when my (Chris') girlfriend went to do a room when she was in Thailand. She thought I would really like it, so she took me to one in Sydney. I fell in love with it straight away and was thinking to myself on the drive home "I could probably do this". I asked Jesse, who was living with me at the time, if he wanted to try and build an escape room with me. Straight away he said yes, even though he had never played one before. This was all back in February 2015. We spent the next 3-4 months trying to come up with ideas and figure out ways we could make it work. We didn't really have any money so we thought we'd try to kickstart the idea. We launched the kick starter in July of 2015. It failed. We were a little disheartened by the failure, but we still really liked the idea of making an escape room. So we thought of alternatives to renting a commercial place. We had heard of other escape room companies running from their house, so we thought that could work. In October 2015 we started building The Nightmare, which was a combination of the 2 room ideas we had in the Kickstarter. We officially opened on 2nd January 2016. We were lucky and had a lot of media coverage and we sold out basically the whole first month.
Q) When did you move into the Mitchell premises and why?
A) Running the business out of the house was really impractical and it looked really unprofessional. We wanted to make higher quality games and have space where people would feel comfortable; a way to give the business more legitimacy. So in July 2016, we used the money we had been saving from the garage business to get a commercial location in Mitchell. With the new space, we had room to develop more ideas and grow as a business. We opened in Mitchell in October 2016 with 2 Nightmare Rooms. Then the Dungeon opened 2 Jan 2017. Hotel opened March 2018.
Q) How quickly did Riddle Room grow?
A) Riddle Room instantly was very busy. With the media coverage, it gave the business the initial push it needed to be successful. It has steadily continued to grow as we offer more experiences for customers. We hope that by opening additional rooms in 2019 the growth pattern will continue.
Q) Did you expect the industry to become as popular as it has become? Why/why not.
A) The Australian escape room market came in quite a bit later than other places around the world. So we could see what other countries had down and the number of rooms against the population for various cities. We were at an advantage being the first ones in Canberra and we are currently the highest rated. I think a lot of customers try our rooms before they head to any competitors. More and more companies are opening in Australia, places like Sydney and Melbourne have 30+ companies each available to people. But at a global scale, the numbers are still quite small. In places like Budapest, there are 100+ companies. So it's really difficult to see what will happen next.
Q) How did you come up with the name Riddle Room?
We were just tossing around name ideas and it was one of the first things we didn't hate. We really didn't want to be named Escape Room [City Name] as we thought that was quite lame, although it does have an advantage for search engines.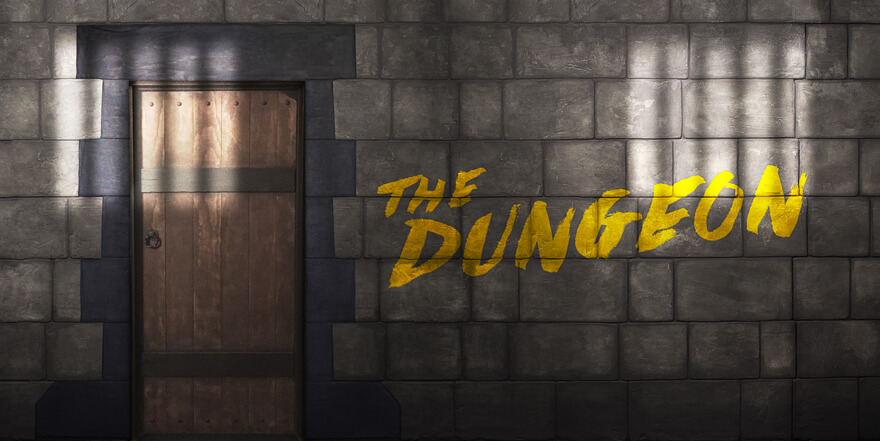 Q) How many rooms do you have and do you have any future plans to expand?
A) We currently have 3 rooms designs, one of which is a duplicate, so 4 rooms total. We are expanding in 2019 and are looking to have 8 room designs across 10 rooms sometime in 2020.
Q) How do you come up with the ideas for the rooms?
A) We try to be as unique and interesting as possible. There are a lot of escape room tropes, which a lot of the lower quality places fall into because it's easy. We design and build everything ourselves, which takes more time and is difficult. It allows us to have an in-depth understanding of how things work and what we can do. We are able to customise things exactly how we want to and offer the experiences we want our customers to have.
Q) How long does each room take to build (on average)?
A) Each room takes 3-6 months to design and develop all the ideas, the narrative, and to think about how everything can be manufactured. Then the actual building process can take 2-5 months depending on the complexity of the puzzles and the mechanics involved.
Q) Take us through the room creation process from idea to final product.
A) We usually start with a theme idea. Once the ideas are mainly set in place, we think about the floor layout and where things would actually live in a room. We want our rooms to be authentic and only have things in it that you would naturally find there. We then start construction on the puzzle. We make mock-ups digitally or by sketch on what we think it should look like. At the same time, we imagine the circuitry and electronics involved and order parts for the individual puzzles. This is also sort of happening at the same time that we're decorating the rooms and looking for props and other things. While things are being constructed they tend to change a few times before we're done. Sometimes it causes us to backtrack and need to rebuild something. Once everything is built and ready to go, Jesse and I run through the games ourselves to check that everything is functioning as intended, and we make adjustments where needed. Then we get friends, family, staff and other enthusiasts to test the rooms as we take notes on how long things take to complete and where their reactions are, etc. We make a final set of adjustments and then open the room up to the public. 
Q) How do you set yourself apart from other escape rooms.
A) We have a huge focus on customer experience. We have our own custom clue system that displays text in the room as opposed to walkie talkies. We have one staff member for each room, this way the staff is focused on the one session and response time for the customers should be very short. While this isn't the smartest decision in terms of profit, it makes a better experience for the customer. They only deal with one person from start to end is that it's invested in their experience. We build and design everything ourselves. A lot of escape room opening now are just recreated from other rooms. So ours are 100% unique. It also means that we know how everything works and if something breaks we can fix it ourselves, instead of having to be sent a replacement, or shutting the room until an engineer can attend. And I think we make pretty decent rooms as well.

Q) What does the future hold for Riddle Room?
A) The current plans for Riddle Room is to expand its Canberra location by adding additional rooms and having a larger foyer.

The Riddle Room intends to open another location somewhere else in Australia.